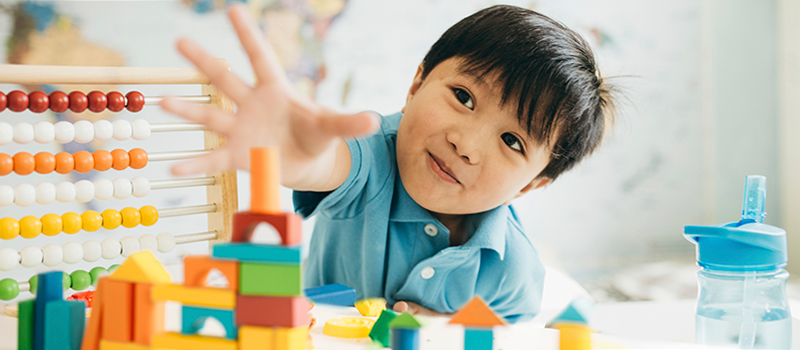 Non-Refundable Registration Fee 2022—2023
$150.00 per family per academic year (August – May)
$75.00 per family per semester (January mid-year enrollment)
Sibling Discount (neighborhood families, COM employee, full-cost students):
15% off second child
(Applicable to siblings enrolled at the same time/ does NOT apply to state-subsidized families)
---
All children must enroll in a minimum of three days per week. 
Children's schedules for the semester will be established during registration appointments.
Fees are based on a daily rate. The daily rates for the 2022—2023 School Year are as follows:
Half Day (7:45 am—12:45 pm) – $65 per day
Full Day (7:45 am—3:30 pm) – $78 per day
Full Day Plus (7:45—am-5:30 pm) – $83 per day
Lower income student families may apply for state-subsidized funds; however, children receiving state funding must have children who will be three years of age by September 1st of the current academic year.
If you are a College of Marin student or employee, please ask us if you qualify for our non-subsidized discount based on your total household gross income and number of dependents.
---
College of Marin employees and students may apply to receive a discounted rate based on income and family size. Please inquire at your registration appointment.
---
Scholarships
10,000 Degrees proudly provides Child Care Assistance Scholarships for parents based in Marin County. The scholarship pays for a portion of a child's day care while the parent is enrolled in college. The Child Care Assistance Scholarship is available for the months of September through May. Apply Here!
Qualifications:
Parents must maintain Marin County residency
Parents must be attending an accredited or state-approved school and enrolled in a minimum of 6 units per semester. 
Parents must be working towards their first Bachelor's degree, Associate's degree, license or certificate. 
Children must be under the age of 11 and attending a licensed child care facility. 
Parents must provide information showing financial need. 
In accordance with Federal law and U.S. Department of Agriculture policy, this institution is prohibited from discriminating on the basis of race, color, national origin, sex, age, or disability.