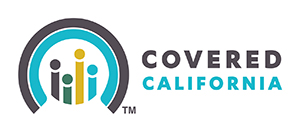 At Covered California, you can find affordable health insurance that meets your needs and budget.  In general, you can buy marketplace health insurance only during the annual Open Enrollment period.  Open enrollment for 2017 coverage starts on November 1, 2016 ending in January 31, 2017.
There are special circumstances for some people to qualify to apply outside the enrollment period.  Qualifying events include life changes such as: getting divorced; getting married or entering into a domestic partnership; having or adopting a child; losing coverage because you turned 26; loss or left a job; or your benefits were reduced.  For more information, about applying for health insurance outside of the Open Enrollment Period, follow the link:
www.coveredca.com/individuals-and-families/getting-covered/special-enrollment/
You may qualify for Medi-Cal (making $16, 395 or less for a single adult; making $22, 108 or less for two adults; making $33, 534 for a family of 4).  If you are enrolled in one of the following programs:   CalFresh, SSI/SSP, CalWorks (AFDC) Refugee Assistance, and/or Foster Care or Adoption Assistance Program, you can also get Medi-Cal.  Contact the California Department of Health Care Services at (415) 473-3400 or www.marinhhs.org/medi-cal
An enrollment counselor from Marin Community Clinics, Erik Knowles, will start providing enrollment assistance to College of Marin students on 11/1/16. He will be on site in the Student Services Building, room 120, first floor,  every Tuesday from 3 pm to 5 pm providing information, screening students and scheduling appointments for them to be enrolled in either Medi-Cal or Covered California if they are eligible.  He will be able to answer your questions about coverage or when your coverage starts.
---
Helpful Steps
To ensure you are ready, follow these steps:
Connect – Starting April 1, 2014, you can go to the Health Insurance Marketplace (www.HealthCare.gov) or Covered California (www.CoveredCA.com.) Review plans to select an insurance plan.
Compare – All plans are listed in one place, so you can make side-by-side comparisons. Every plan is required to cover benefits including doctor visits, hospital care, emergency care prescriptions, preventative care and more.
Choose – Select the plan that works for you and your lifestyle, then enroll.
Covered – Now you can rest easy knowing you are protected.