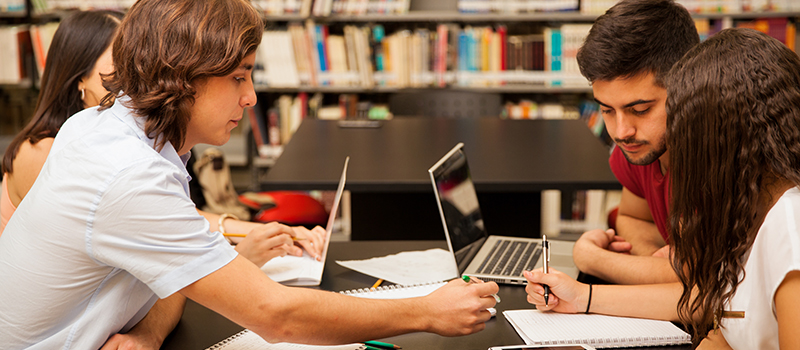 The Tutoring and Learning Center offers tutoring nearly all academic courses offered at College of Marin. Our services are provided FREE of charge for all registered COM students. 
Tutoring sessions for the Spring 2023 classes will take place in person and online.  To receive tutoring, please visit the tutoring schedule page on Canvas and follow the instructions provided. If you have any questions or need assistance, please email AskTutoring@marin.edu.
The Tutoring and Learning Center is committed to helping the diverse student population at College of Marin become more effective and empowered learners. Our faculty-recommended peer tutors support study skill development, promote understanding of course concepts, reinforce successful study habits, and encourage independent learning to help students achieve their greatest possible academic success.
Applications for free tutoring must be completed each semester. Please go to your MyCOM account and click on the student tab to complete the online Tutoring Request Application. 
Click here to see a complete list of tutoring schedules for all subjects. Schedules for drop-in tutoring are also posted in Academic Center, Room #249.  
If you requested a day and time that is different from the currently set tutoring sessions times, we will do our best to arrange a session that works for you. However, because of the volume of applications received, we are unable to respond to individual requests. So please make sure you check the schedules frequently to verify that you have the correct schedule for that day. Schedules are updated regularly based on applications received.
Please feel free to contact us with any additional questions at (415) 485-9620 or email AskTutoring@marin.edu. We are looking forward to seeing you in the Tutoring and Learning Center!